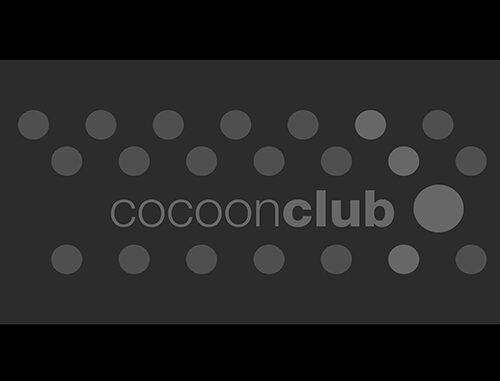 Making of ´Cocoon Club´ Frankfurt from 2009
Before the opening on 18 July 2004, the term Cocoon Club was known as a series of events at the Frankfurt club U60311, which took place at regular intervals after the predecessor club, the Omen (formerly Vogue), had to close due to demolition of the building on 18 October 1998. The club in the so-called U.F.O. building, a new commercial building by Dietz Joppien Architekten AG, designed by the Wiesbaden designers 3deluxe, allegedly cost a two-digit million sum and was financed by a lender from Frankfurt and a German mortgage bank, among others. At a derdiedas lecture at the BTU Cottbus on 28 November 2007, Andreas and Stephan Lauhoff from 3deluxe confirmed a budget of around ten million euros. The sound system by Steve Dash cost 700,000 euros. On 13 September 2012, those responsible for the music club filed for bankruptcy at the Frankfurt district court. 3] After eight years, the so-called closing party of the Frankfurt Cocoon Club took place on 30 November 2012.
Vor der Eröffnung am 18. Juli 2004 war der Begriff Cocoon Club als Veranstaltungsreihe im Frankfurter Club U60311 bekannt, die in regelmäßigen Abständen stattfand, nachdem der Vorgängerclub, das Omen (früher Vogue), wegen Abriss des Gebäudes am 18. Oktober 1998 schließen musste. Der von den Wiesbadener Designern 3deluxe gestaltete Club im sogenannten U.F.O.-Gebäude, ein Gewerbe-Neubau der Dietz Joppien Architekten AG, kostete angeblich einen zweistelligen Millionenbetrag und wurde unter anderem von einem Geldgeber aus Frankfurt und einer deutschen Hypothekenbank finanziert. Bei einem derdiedas-Vortrag an der BTU Cottbus am 28. November 2007 bestätigten Andreas und Stephan Lauhoff von 3deluxe ein Budget von ca. zehn Millionen Euro. Das Soundsystem von Steve Dash kostete 700.000 Euro. Am 13. September 2012 stellten die Verantwortlichen des Musikclubs einen Insolvenzantrag beim Frankfurter Amtsgericht.[3] Nach acht Jahren fand am 30. November 2012 die sogenannte Closing Party des Frankfurter Cocoon Clubs statt.